Ecopot cooks food without power. Simply kick start the cooking process by heating the inner cooking pots with a few minutes of heat, then place the pot into the Ecopot, close the lid … thats it … dinners done.
The secret lies in thermosteam technology. Thermosteam traps heat in the base of the inner pot and when placed into the Ecopot creates thermosteam that cooks the meal slowly and gently. Ingredients are never under pressure and are saved from the constant battering of being subjected to continual high heat that slow and pressure cooks subject every meal to.
Thermo steam ensures food nutrients are retained, flavours completely infuse and the meals integrity remains intact.
Ecopot has taken traditional thermal cooking technology to a new level. Utilising patented Thermoplas, an industrial grade low conductive insulator, Ecopot keeps food hotter for longer, gently cooking food like nature intended.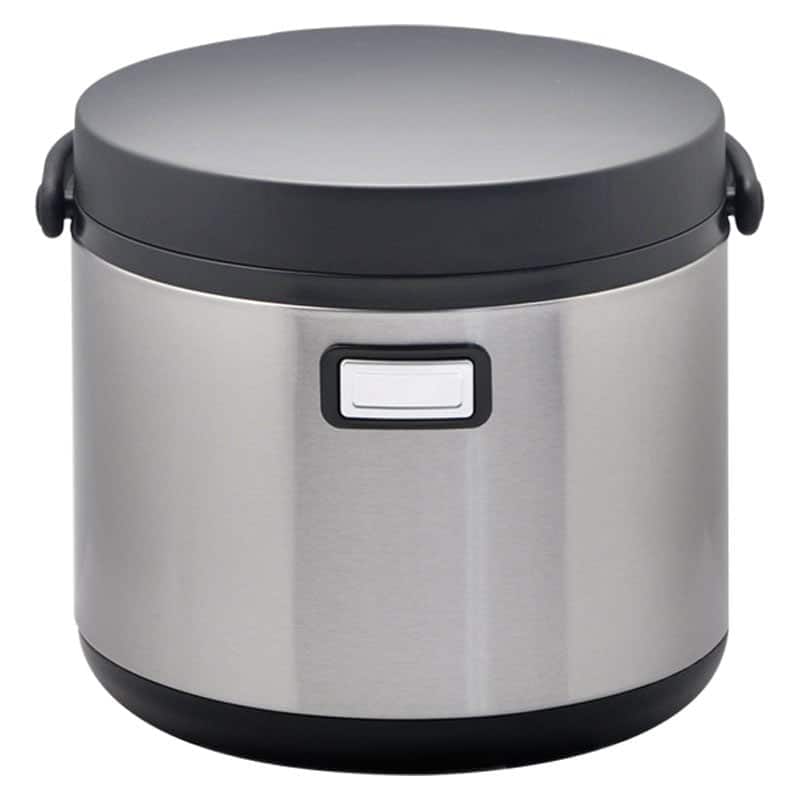 Place two pieces of Atlantic salmon in a slow cooker, a pressure cooker and an Ecopot and cook the fish slowly for 8 hours. Unlike the seafood chowder you'll experience with the pressure and slow cooker, Ecopots salmon will remain as moist and succulent and flaky at the 8-hour mark as it did at the 8 minute mark and all the goodness found in the salmons omega 3 remains locked in.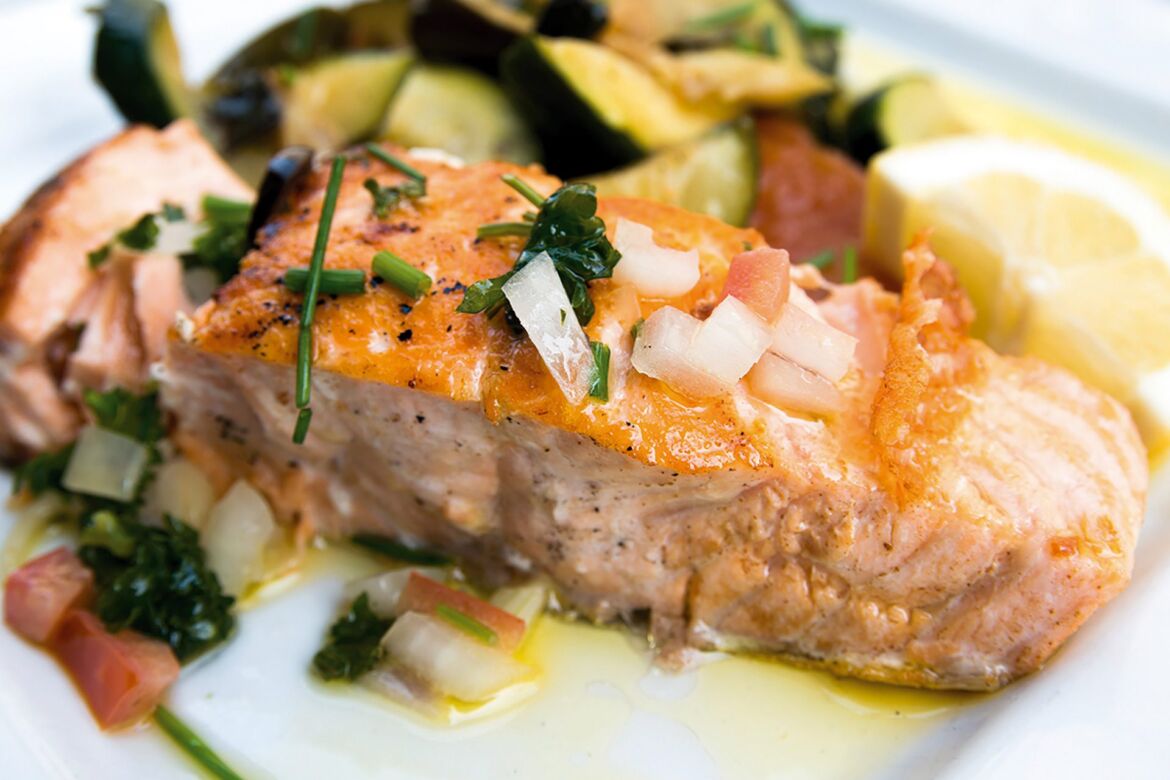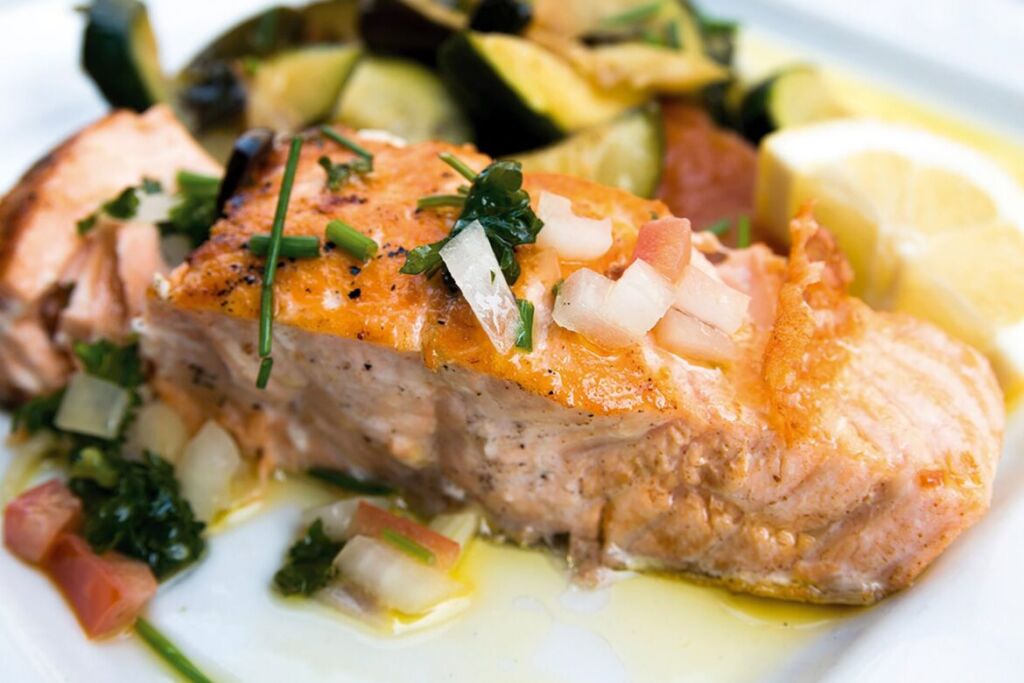 Cook the perfect meal by simply following these 3 easy steps:
Bring food to the boil in the inner cooking pot.
Simmer for 10-15 minutes, glass lid on.
Transfer the cooking pot into the Ecopot, close the lid.
That's it! Your meal will be ready to eat in 2-3 hours but will remain hot for up to 8 hours. Meals can't overcook, meals don't undercook.
Ecopots world patented technology delivers perfect cooking results each and every time. Ecopots thermo steam technology delivers slow controlled heat to the cooking process.
Whilst slow cookers and pressure cookers cook at the same high intense temperatures throughout, Ecopot cooks food evenly throughout, gently losing 5% of heat per hour.
Food doesn't stick to the base and those delicate ingredients do not turn to mush.
2 in 1 COOKING VERSATILTY
Ecopots unique construction allows you to cook two meals at the same time in the one pot. In the large 5 litre pot cook a casserole, curry mix or Bolognese whilst in the smaller 2 litre pot cook your bread and butter pudding, your rice or pasta. No other cooker delivers the versatility of Ecopots unique 2 in 1 design.
Ecopot uses Clever Seal technology. It guarantees absolutely no cross over of flavours between the two inner pots when cooking different meals at the same time.
Both Ecopots inner pots are made us sing triply bases. The 3 layers of thermal retentive metal absorb heat to form a thermal heating element. This thermal element is the catalyst that kick starts the thermo steam process. The heat is gentle, its natural and delivers outstanding restaurant quality results.
Unlike vacuum cookers that leak and lose their heat retention, Ecopots tough and durable heat retentive Thermoplas does not allow heat to conduct, trapping heat for up to 8 hours above 60°C. Food safety is ensured.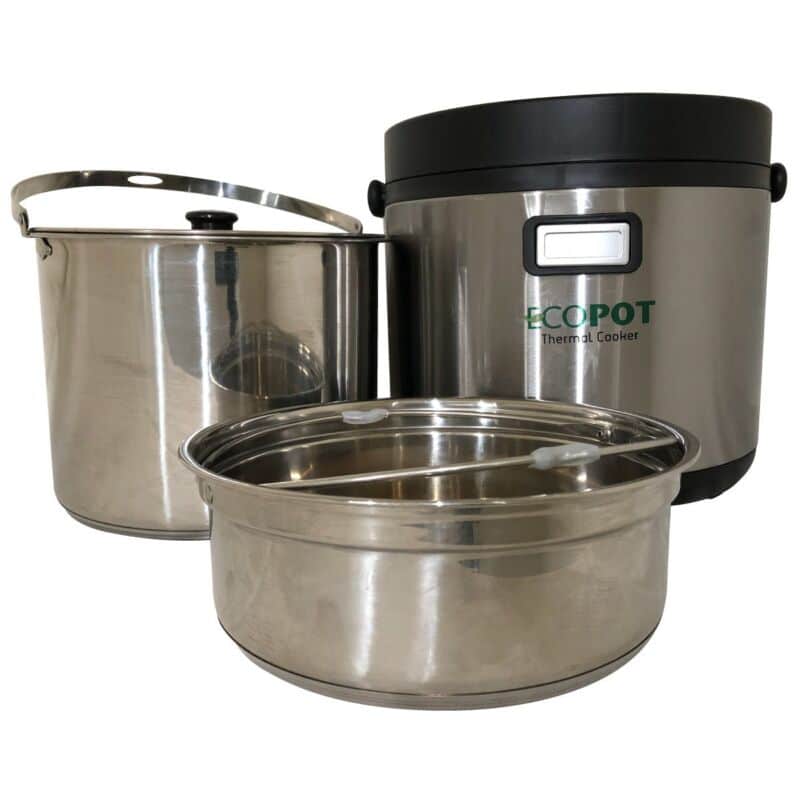 Ecopot is guaranteed to save you up to 95% on your energy bills on your cooking appliances.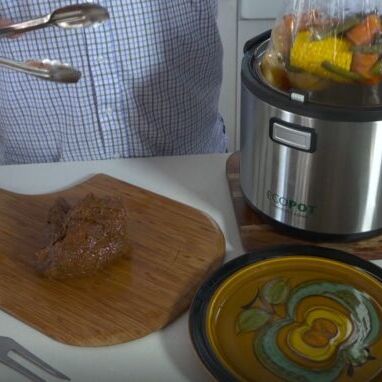 Imagine… cooking curry and rice, spaghetti Bolognese or that winter casserole and pudding at the same time in the one pot. It's amazing!
Bring food to the boil in the inner cooking pot. Simmer for 10-15 minutes, glass lid on. Transfer the cooking pot into the Ecopot, close the lid. That's it!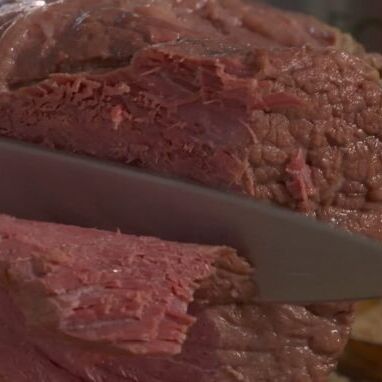 Ecopot will soon become your go to cooker whether it's at home or when travelling, boating or camping.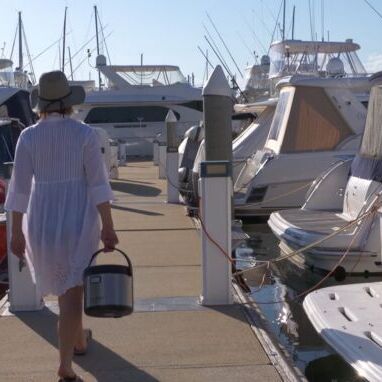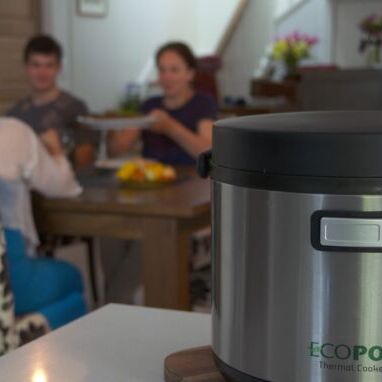 Ecopot generates no external heat, so kitchens don't heat up. Ecopot pots are also induction friendly.
Whilst you're driving to your campsite or whilst you're at work, Ecopots safely cooking dinner without any power. Get home, arrive at your destination, sit, relax and eat.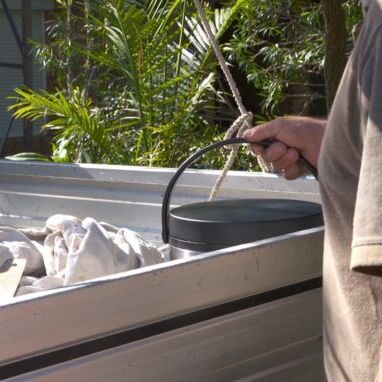 The worlds only purpose built RV induction cooker
The speed, the precision temperature control, the cool cooktop surface. The Smart touch Induction Cooktop has it all.
Sleek and compact, the Smart touch Induction Cooktop incorporates 4 variable wattages and 8 temperature settings. Perfect for home but also completely portable.
The secret lies in magnetic conversion technology. Tightly wound conductive coils generate precise magnetic energy that instantly and evenly heats your cookware. There are no cold spots, no hot spots, just perfect cooking every time – whether its steak, chicken, lamb or pork. Fresh seafood or those delicious garden greens.
Windy days and total fire bans are a thing of the past. BBQ outside without fire.
Smart touch Induction Cooktop also makes the ideal summer BBQ cooker. Windy days and total fire bans are a thing of the past. Simply place a BBQ Griddle plate on the Smart touch Induction Cooktop and grill away.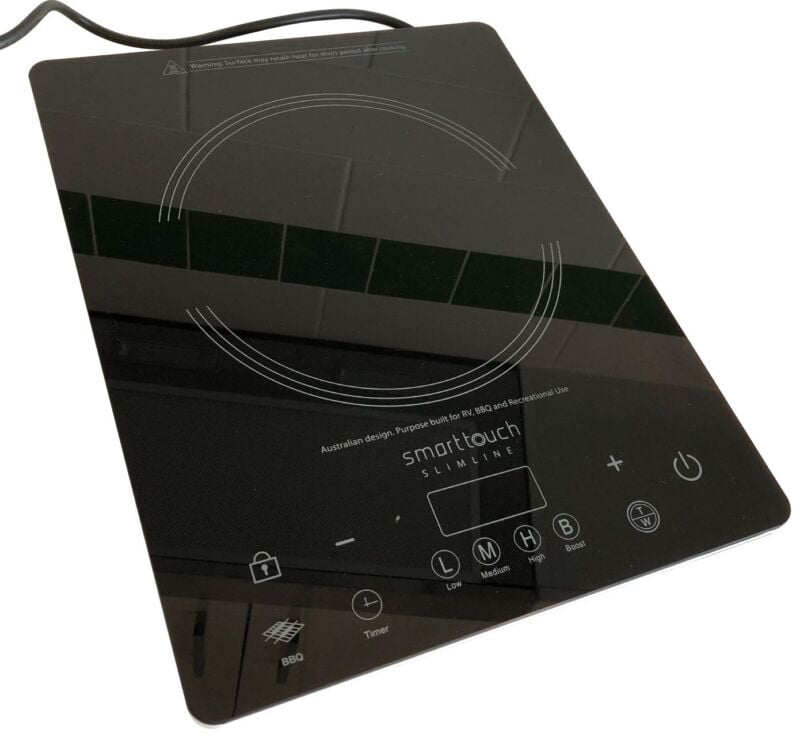 Some free Ecopot recipes to get you inspired for the wonderful world of thermal cooking …
At Ecopot we have designed some handy travel accessories to make your life easier. Our healthy stainless steaming tray takes freshness to a new level whilst our insulated travel bags are ideal for all Ecopot and Ecoheat models and don't forget to look at the fantastic new spiral bound cookbook packed full with over 100 customer favourite recipes. At Ecopot, we have you covered.
CHECK OUT ECOPOT RECIPE CLUB
If you are an Ecopot owner don't forget to let us know so we can register you for Recipe Club. Get access to the current catalogue of recipes available online as well as the new recipes we are adding this year. Enjoy perfectly cooked meals with family and friends courtesy of your Ecopot.
*Even more recipes being added in 2021. Exciting 🙂
*If you have any thermal recipes you want to share we would love to publish them for you.