The worlds only purpose built RV induction cooker
The speed, the precision temperature control, the cool cooktop surface. The Ecoheat Smart touch Induction Cooktop has it all.
Sleek and compact, the Ecoheat Smart touch Induction Cooktop incorporates 4 variable wattages and 8 temperature settings making Ecoheat perfect for home but also completely portable.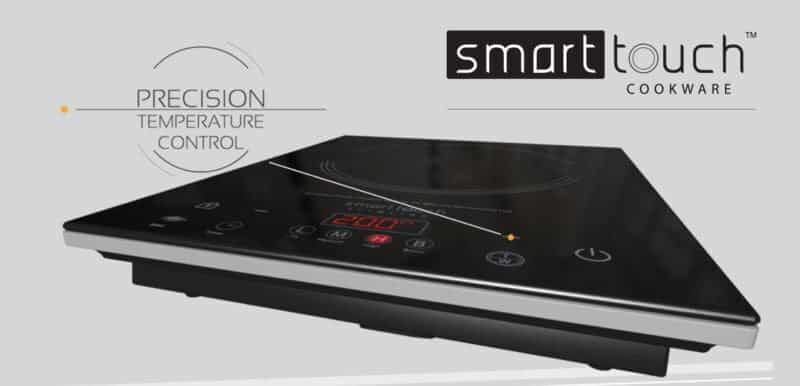 The secret lies in magnetic conversion technology. Tightly wound conductive coils generate precise magnetic energy that instantly and evenly heats your cookware. There are no cold spots, no hot spots, just perfect cooking every time – whether its steak, chicken, lamb or pork. Fresh seafood or those delicious garden greens.
The Ecoheat Smart touch Induction Cooktop also makes the ideal summer BBQ cooker. Windy days and total fire bans are a thing of the past. Simply place a BBQ Griddle plate on the Ecoheat Smart touch Induction Cooktop and grill away.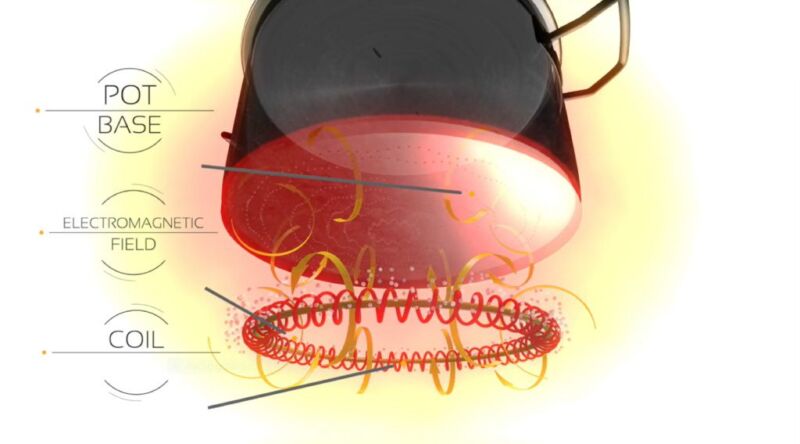 What is an induction cooktop?
Induction cooking heats a cooking vessel by electrical induction, instead of by thermal conduction from a flame, or an electrical heating element i.e. Induction technology uses magnetic currents to directly heat your pots and pans, instead of the cooktop.
… and What makes ecoheat so different from the others?
Ecoheat Smarttouch Induction
There are many portable induction cookers on the market, but Ecoheat is unique. It's RV specific design delivers maximum performance both on and off road.
ROBUST COOKTOP SURFACE
Unlike all other cookers, Ecoheat is made of toughened German in vitro laminated glass. This robust toughened cooktop surface withstands those unexpected knocks and bumps so often encountered when travelling.
Flexible Power Options
Most induction cookers have a default wattage of 12500 watts, rendering them useless when travelling unless 240 volts is available. Ecoheats unique default setting of 500 watts enables you to use the cooker in conjunction with a 2kva generator or 2000 watt pure sine wave inverter. The wattage is variable from 1000 , 1500 to 1800 watts making it ideal for home use as well.
BBQ Function
Unlike all other induction cookers, Ecoheats built in BBQ function allows you to safely place a stainless steel or cast iron BBQ plates on its cooktop surface for hours on end. The resilient toughened invitro glass cooktop and 2 speed heat extraction fan means gas bottle free barbecuing anywhere, anytime, even in a total fire ban. And those windy days that blow gas out … they're a thing of the past.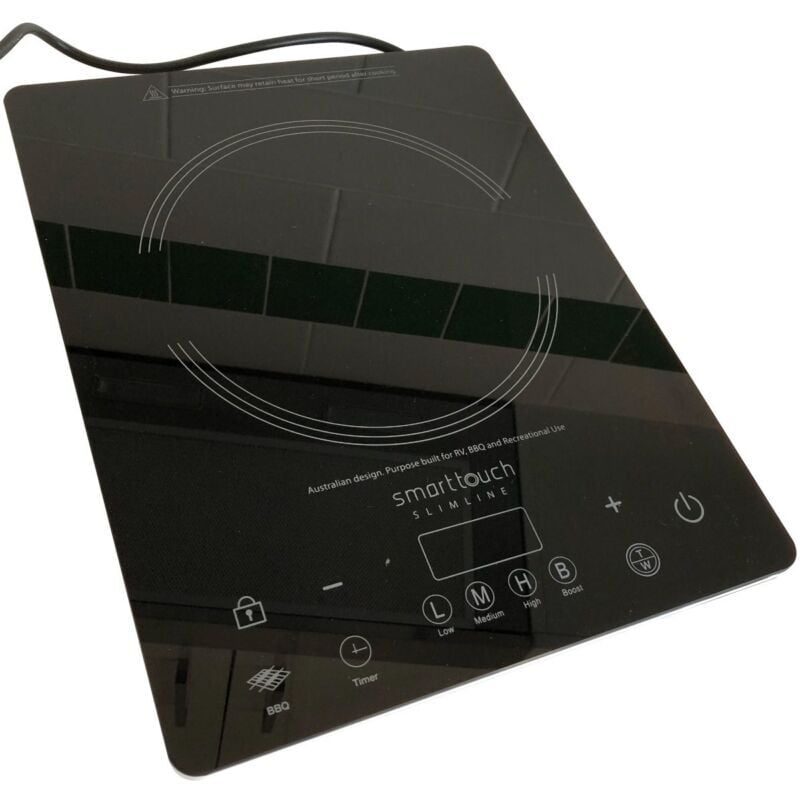 Ecoheat Induction Cooktop

Dimensions
37cm x 29cm x 4cm
Weight
3kg
Power options
– Watts
500w / 1000w / 1500w / 1800w
– Temperature
60°C -> 200°C
– Connection
240v mains connection for Australian power points
Presets
L (Low) 500w, M (Medium) 1000w, H (High) 1500w, BBQ 1800w
Optimal cooking temp
130°C -> 180°C
Safety Cut-off
280°C or if there is no induction pot present on the cooktop for 30 seconds. Lights continue to display however once the fan powers down the unit is off and can be disconnected.

*NB. For adequate cooling the unit should be place on top of the benchtop to allow for sufficient air flow and cooling of the unit during operation. Installation of the unit into a benchtop will hamper cooling effectiveness and void warranty.
Cooking with induction makes mealtime easier with quicker heat, precise control, and easy clean-up.
Instant Heat
Ecoheat cooks food twice as fast as gas and  three times quicker than electricity.
Even Heat Distribution
Ecoheat cooks food evenly, no hot or cold spots, no matter what the conditions, indoors or outdoors.
Precision Temperature Control
That's why chefs love Ecoheat. Temperatures are precise and instant ensuring meals cook to perfection.
Its So Safe
Ecoheats exposed surface remains cool to the touch making it safe to handle and put away as soon as cooking has been completed.
Easy Cleaning
Since an induction cooktop seldom gets very hot, food doesn't burn onto it. This means a splatter, a spill or a pasta-sauce pop calls for a quick swipe of the sponge, not a good, long scrub.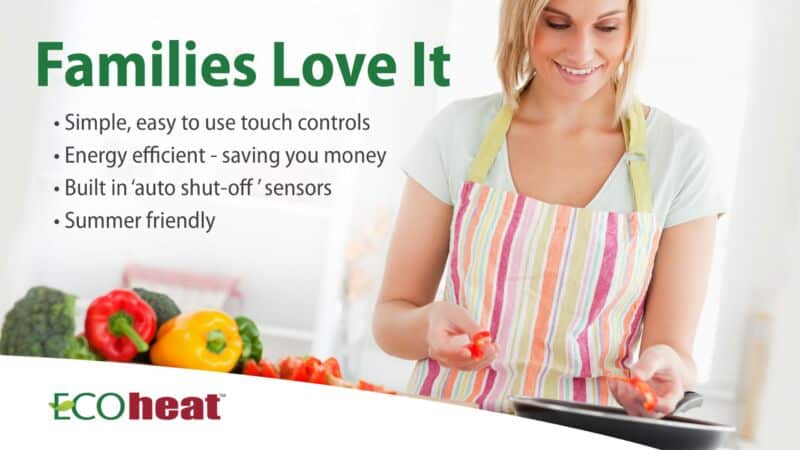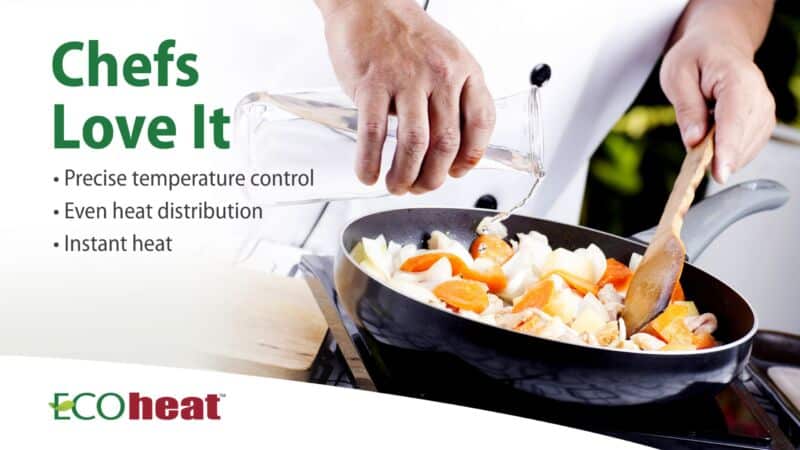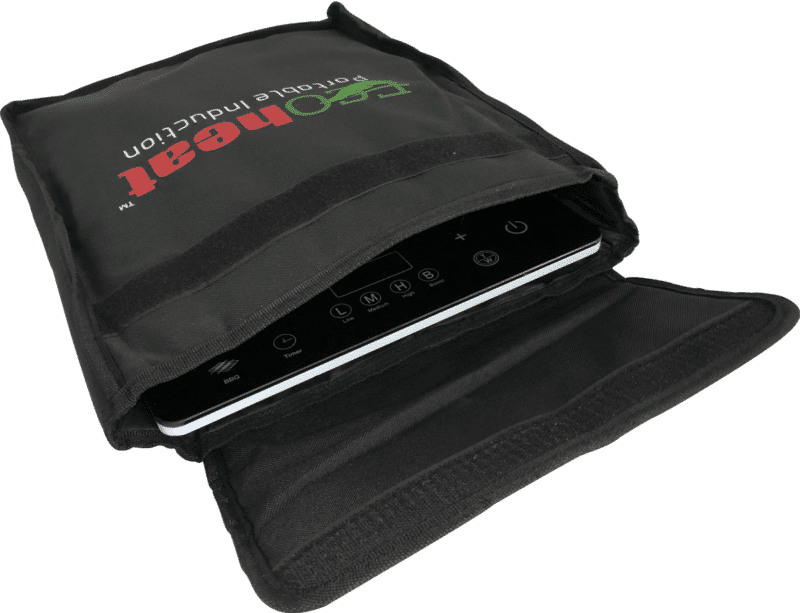 Always use induction compatible cookware.
When cooking with induction, always use a low to medium heat (130º – 180ºC). Cooking at higher temperatures can damage cookware and cause food to burn on the outside and not be cooked in the centre.
The easy way to tell if cookware is induction friendly is using the 'magnetic' test. Place a magnet on the base of any cookware, if it sticks, it is induction friendly, if it doesn't, it isn't.
If a fridge magnet sticks to the base of your cookware its induction friendly. Cookware purchased within the past 10 years is most likely induction friendly.
Ecopots inner pots are both induction friendly.
Smarttouch stocks quality non-stick induction friendly cook ware which is perfect for the Ecoheat.
Check out their range by visiting Smarttouch or simply click the link below.
GET YOUR GRILL ON WITH THE
ECOHEAT GRIDDLE PLATE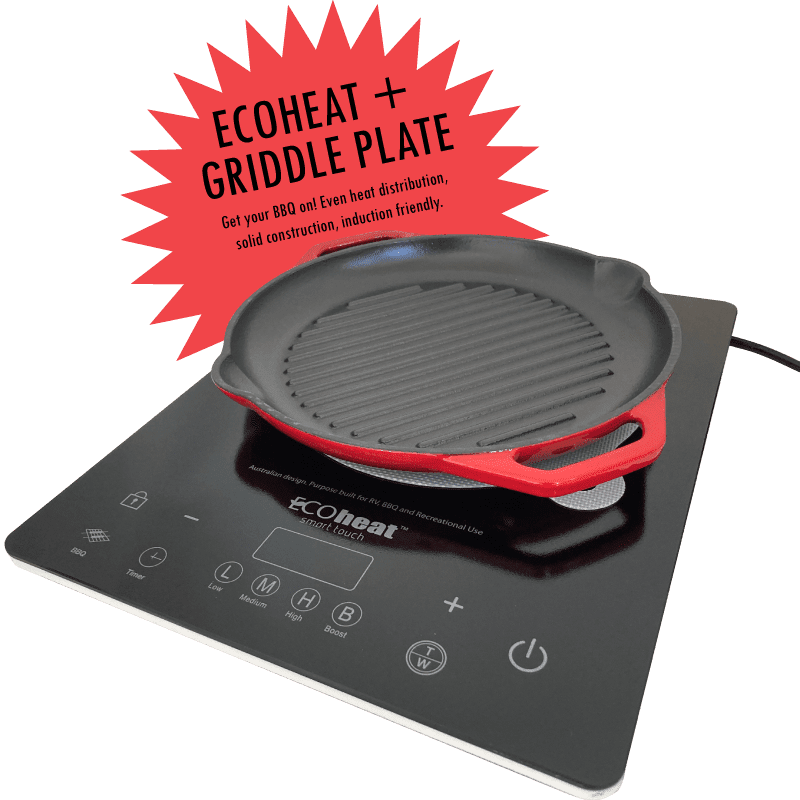 4.5mm thick cast iron construction.
26cm cooking area.
Induction, gas, electric and campfire safe.
Oven and dishwasher safe.
Frequently Asked Questions: