New round design.
All white with a Matt finish with the same small footprint on the home kitchen bench.
9 flexible temperature settings ranging from 60–220 degrees, displayed from 1–9 on the LED knob.
Automatic safety knob.
3x times faster than a electric stove and twice as fast as Gas.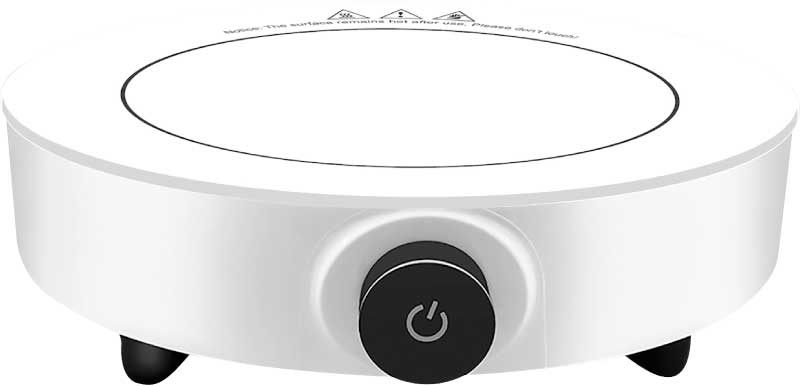 The secret lies in magnetic conversion technology. Tightly wound conductive coils generate precise magnetic energy that instantly and evenly heats your cookware. There are no cold spots, no hot spots, just perfect cooking every time – whether its steak, chicken, lamb or pork. Fresh seafood or those delicious garden greens.
Ecopot Smart Induction cooker
Introducing the new Ecopot Induction cook top (White). This is the Ecopot Smart induction cooker it delivers better, safer and more energy efficient cooking. Induction technology directly heats your pots and pans instead of the cook top, so its quicker heat with big energy savings. The precision of the Ecopot induction gives you perfect control over temperature, from 60 up to 220 degrees at the twist of a dial and its safer with no gasses or open flame and it turns off automatically when the pot is removed. No more scouring, clean up is this easy! You will Ove the portability too, inside, outdoors, take it on holidays, you'll wonder how you ever lived without it. Ecopot Smart induction cooker.
About EcoPOT SMART INDUCTION
Cooking with induction makes mealtime easier with quicker heat, precise control, and easy clean-up.
Instant Heat
Ecoheat cooks food twice as fast as gas and  three times quicker than electricity.
Even Heat Distribution
Ecoheat cooks food evenly, no hot or cold spots, no matter what the conditions, indoors or outdoors.
Precision Temperature Control
That's why chefs love Ecoheat. Temperatures are precise and instant ensuring meals cook to perfection.
Its So Safe
Ecoheats exposed surface remains cool to the touch making it safe to handle and put away as soon as cooking has been completed.
Easy Cleaning
Since an induction cooktop seldom gets very hot, food doesn't burn onto it. This means a splatter, a spill or a pasta-sauce pop calls for a quick swipe of the sponge, not a good, long scrub.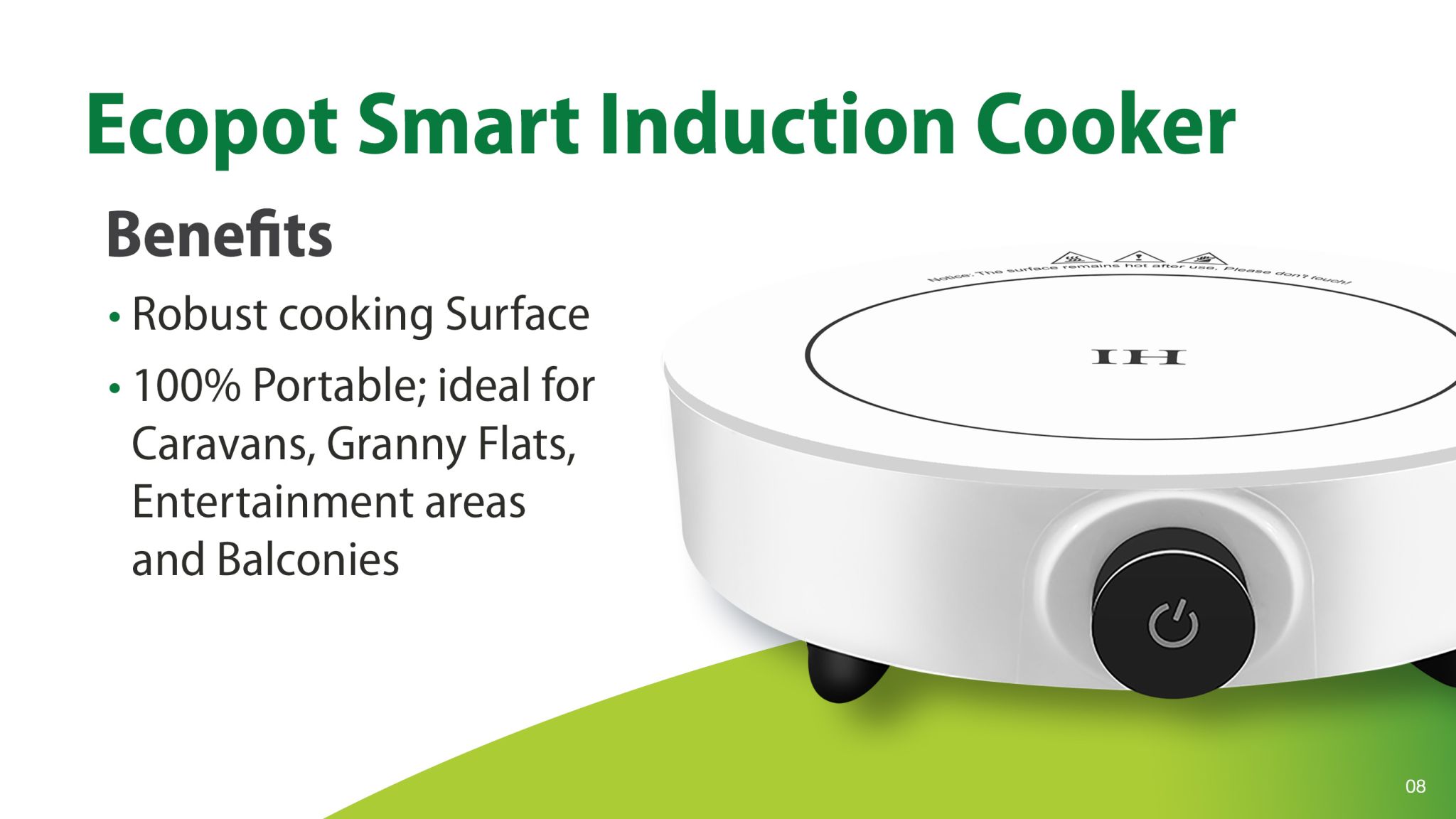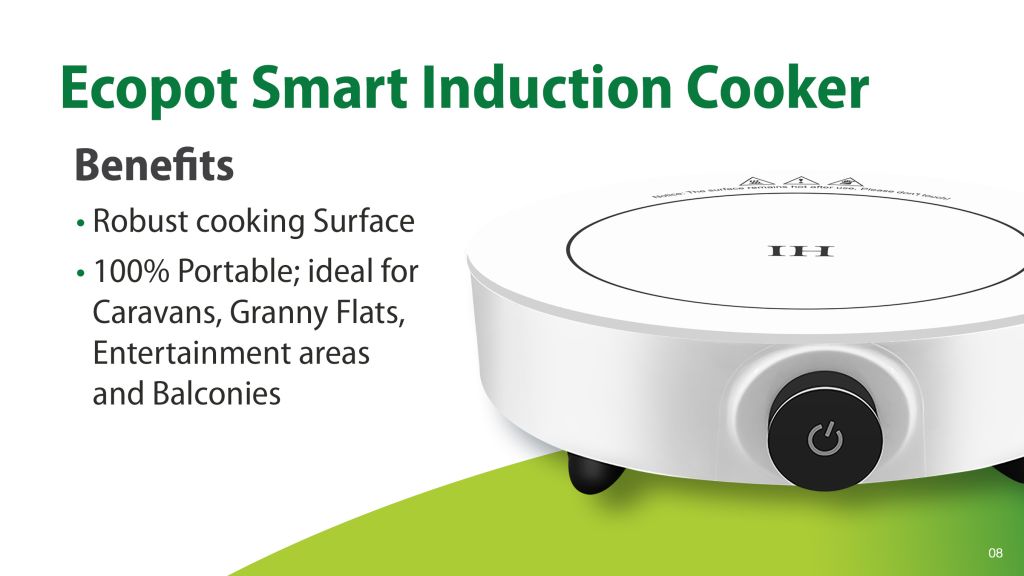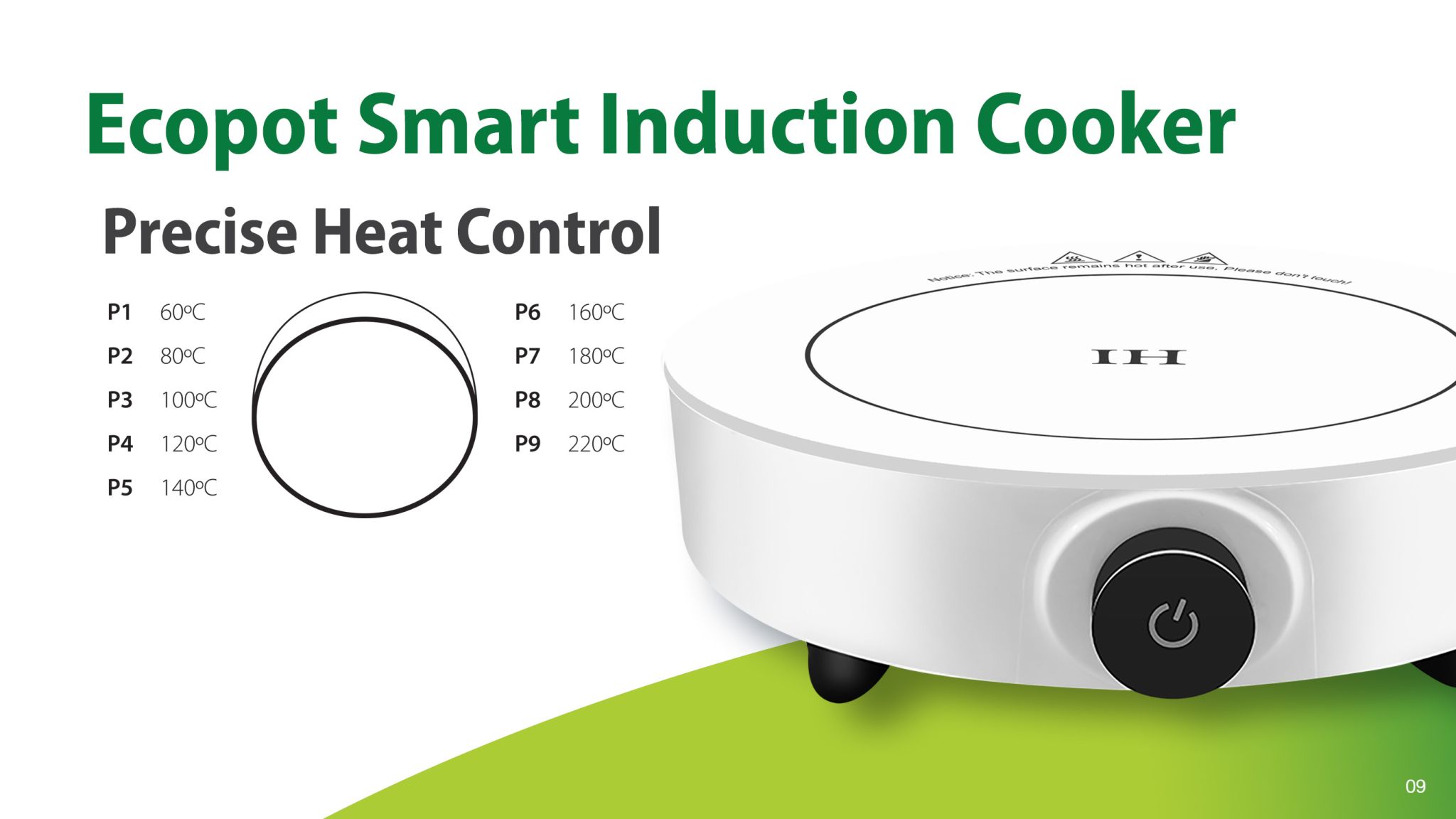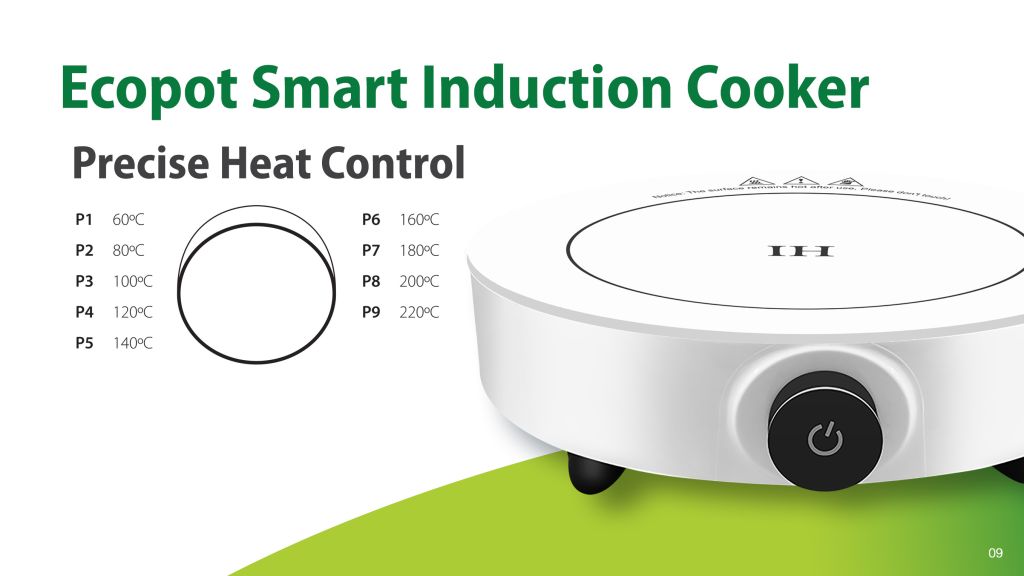 Always use induction compatible cookware.
When cooking with induction, always use a low to medium heat (130º – 180ºC). Cooking at higher temperatures can damage cookware and cause food to burn on the outside and not be cooked in the centre.
The easy way to tell if cookware is induction friendly is using the 'magnetic' test. Place a magnet on the base of any cookware, if it sticks, it is induction friendly, if it doesn't, it isn't.
If a fridge magnet sticks to the base of your cookware its induction friendly. Cookware purchased within the past 10 years is most likely induction friendly.
Ecopots inner pots are both induction friendly.
Smarttouch stocks quality non-stick induction friendly cook ware which is perfect for the Ecoheat.
Check out their range by visiting Smarttouch or simply click the link below.