Ecoheat Travel Bag
$35.00
Padded carry bag for the Ecoheat induction cooktop. Thick padding protects cooker during transit periods. Double-stitching makes sure all of the seems are strong and can handle the weight of the unit. Velcro style locking flap keeps the unit secure but is easy to access and easy-carry top handle makes picking up the unit a breeze. The Ecoheat travel carry bag is also UV treated for better durability outdoors: The perfect companion accessory for your induction cooktop.
In stock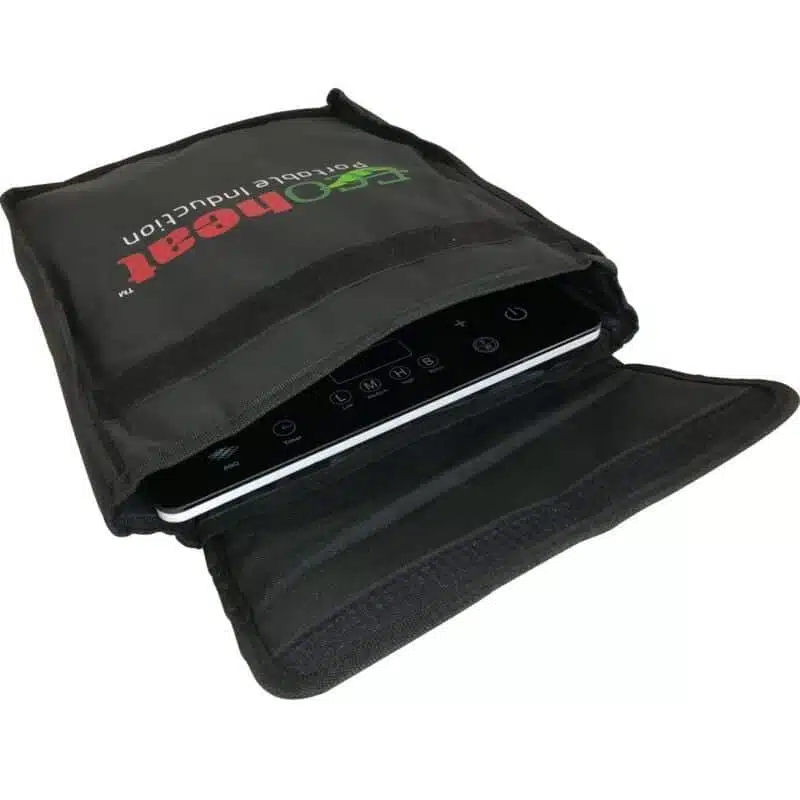 Add better portability to your smart touch cook top
Purpose built for the Ecoheat Smarttouch. The thick padding protects your induction cooktop whilst in transit. Double-stitched for better durability at the seems and UV treated for better durability outdoors.
Induction cooktops are a very popular method for preparing food in the home or whilst you are out and about - and the Ecoheat travel carry bag makes transporting your induction cooktop a much safer proposition with its durable stitching and thick padding. Easy-to-carry top handle makes moving the unit a breeze and the velcro top flap is strong enough to keep the unit secure but easy enough for you to access with one hand - A perfect partner for any induction cooktop who has travel in its future.
Ecopot is a one-pot wonder. Save time and money with Ecopot.
Ecoheat Travel Carry Bag.
*Ecoheat bag only - Ecoheat Smarttouch cooktop not included.
| | |
| --- | --- |
| Weight | 0.5 kg |
| Dimensions | 35 × 41 × 4 cm |
| What's included | Ecoheat Travel Bag |