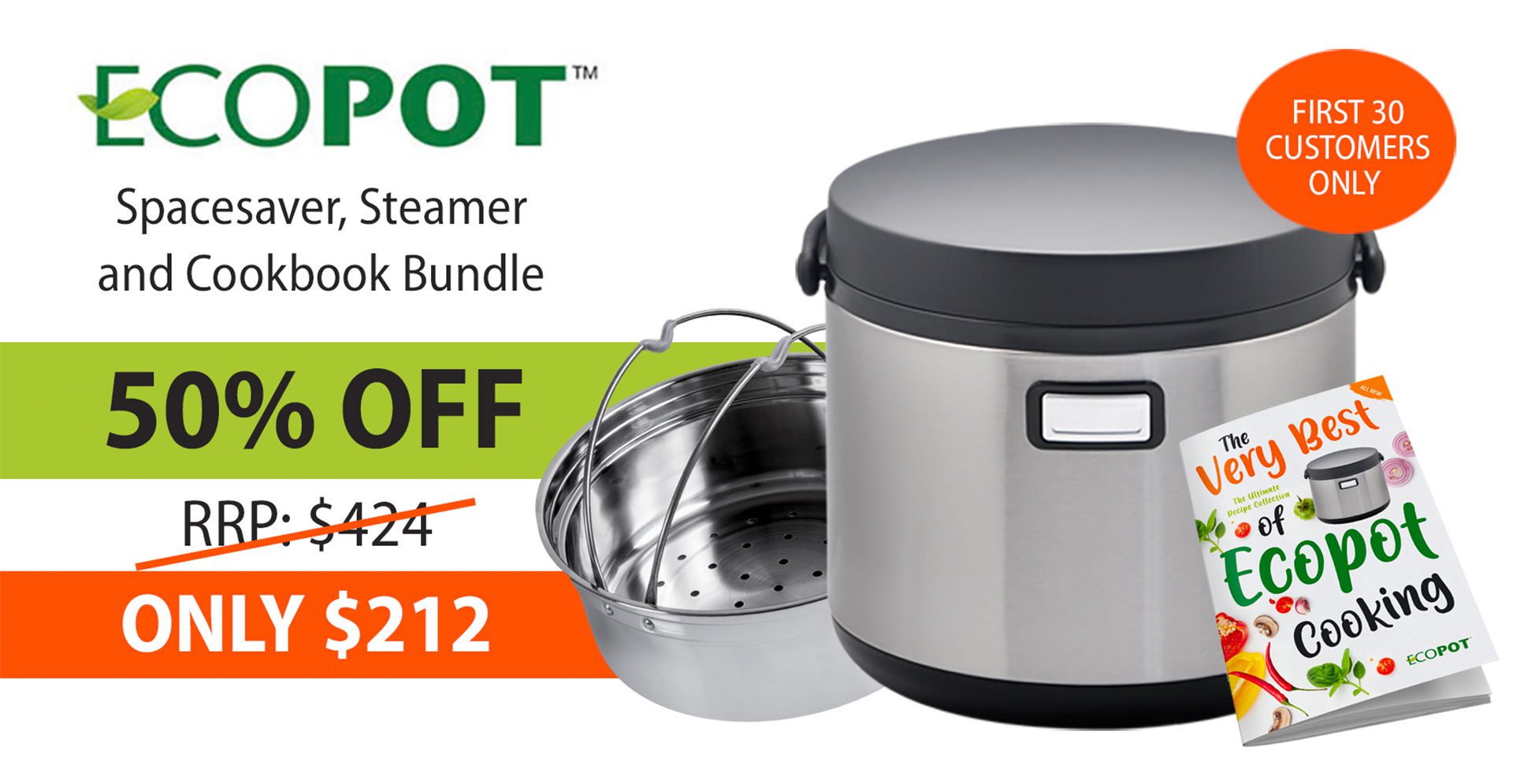 50%off first 30 sales only
Super Saver Social Media Special!
Get your Ecopot Space Saver ($349), the new Ecopot Cookbook ($25) and the Ecopot Steamer ($50) for only $212 – thats a massive 50% off! Limited time offer, so be sure to grab yours.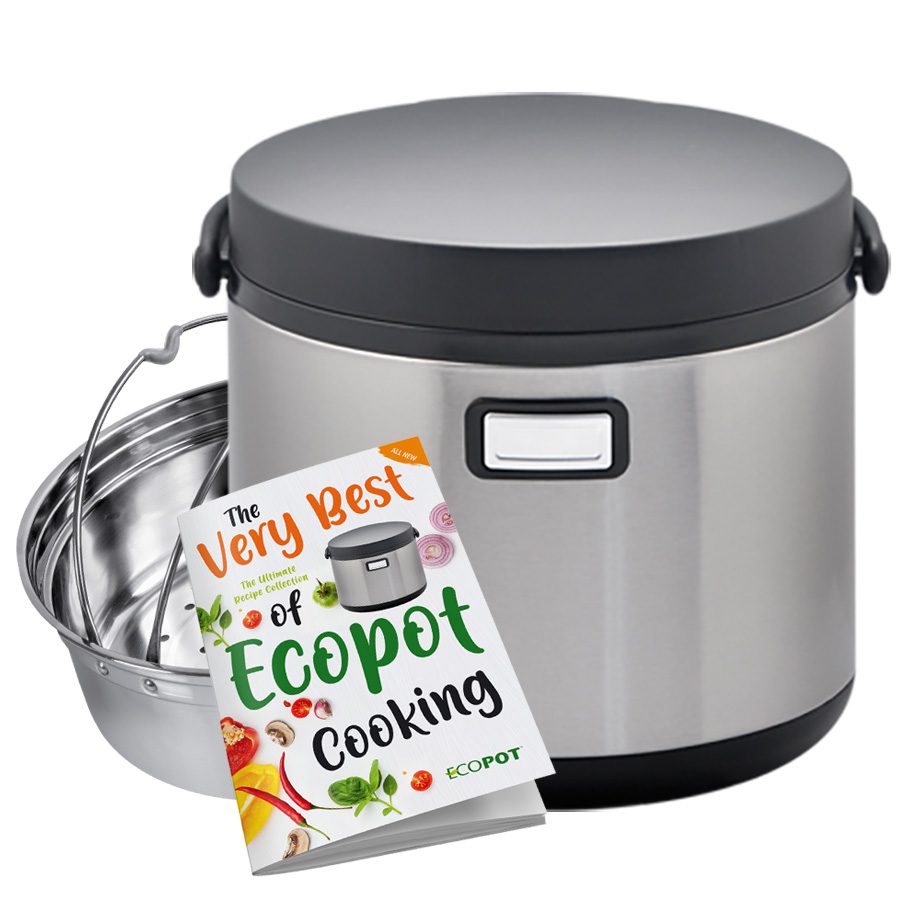 This Weekend Only…First 30 sales 50% off
With the cancellation of all Caravan and Home Shows for 2020, the team Here  at Eco Pot have decided over the next few weeks to offer some of our 2020 Show Specials via Social Media.
These Specials are limited to only the first 30 sales based on first in gets the Deal. They are genuine deals and normally only offered on the last day of trade, at one of the shows we participate in.
When you click on the purchase button at the bottom of the page, you will be taken to the shopping basket for payment. Here the shipment cost will be calculated depending on the region you live in. A tracking number will be created and sent to your email after shipping is confirmed. All deliveries will arrive by Australia Post.
If you have any queries or are interested in any other product, simply email showspecials@ecopot.com.au and I will personally endeavour to assist in anyway possible.
Make sure you tell all your friends and family members about the sale and get in early.
Regards,
Con Samios
Shows Manager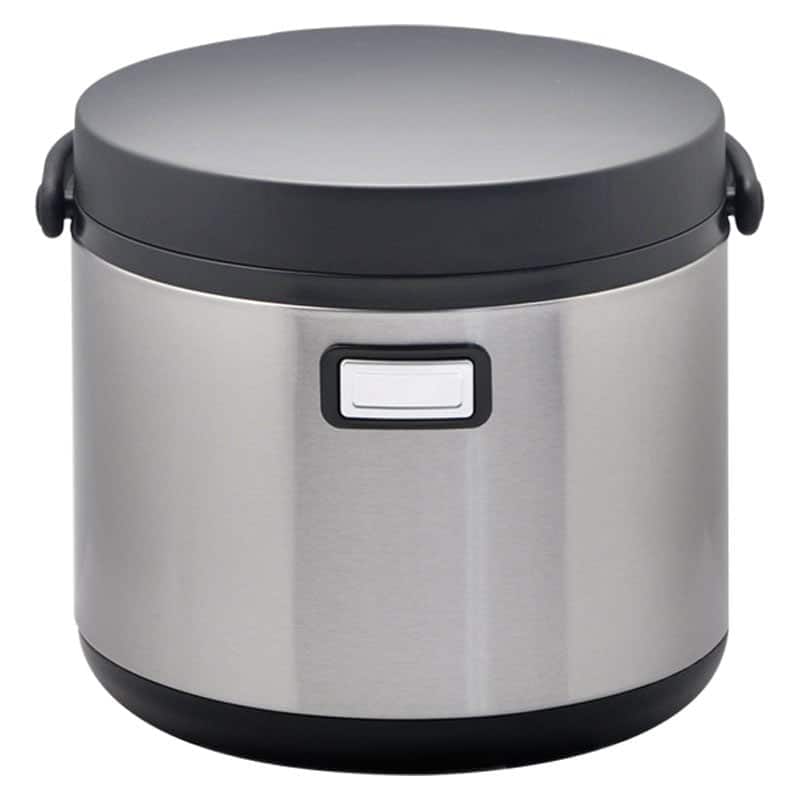 Ecopot Spacesaver ($349)
Ecopot is a thermal oven. It generates its own heat by drawing the latent energy stored in the cooking pots triply bases to kick start the thermosteam process. Its toughened exterior is shock proof whilst its cooking pots are indestructible and can be placed on any heat source, including gas and open fire.
New Ecopot Recipe Book ($25)
The new cook book combines all of our most popular recipes from our previous cook books. This is our most detailed and chock-full recipe book to date  – covering: pasta and rice, soup, beef, lamb, pork, chicken, seafood, vegetarian, gluten-free, diabetic, international, sides, salads, cakes and breads and desserts. The Thermal Cooking Cookbook will tell you how long to put food on the stove for, then how long it takes to fully cook in your Ecopot, ready to eat.
.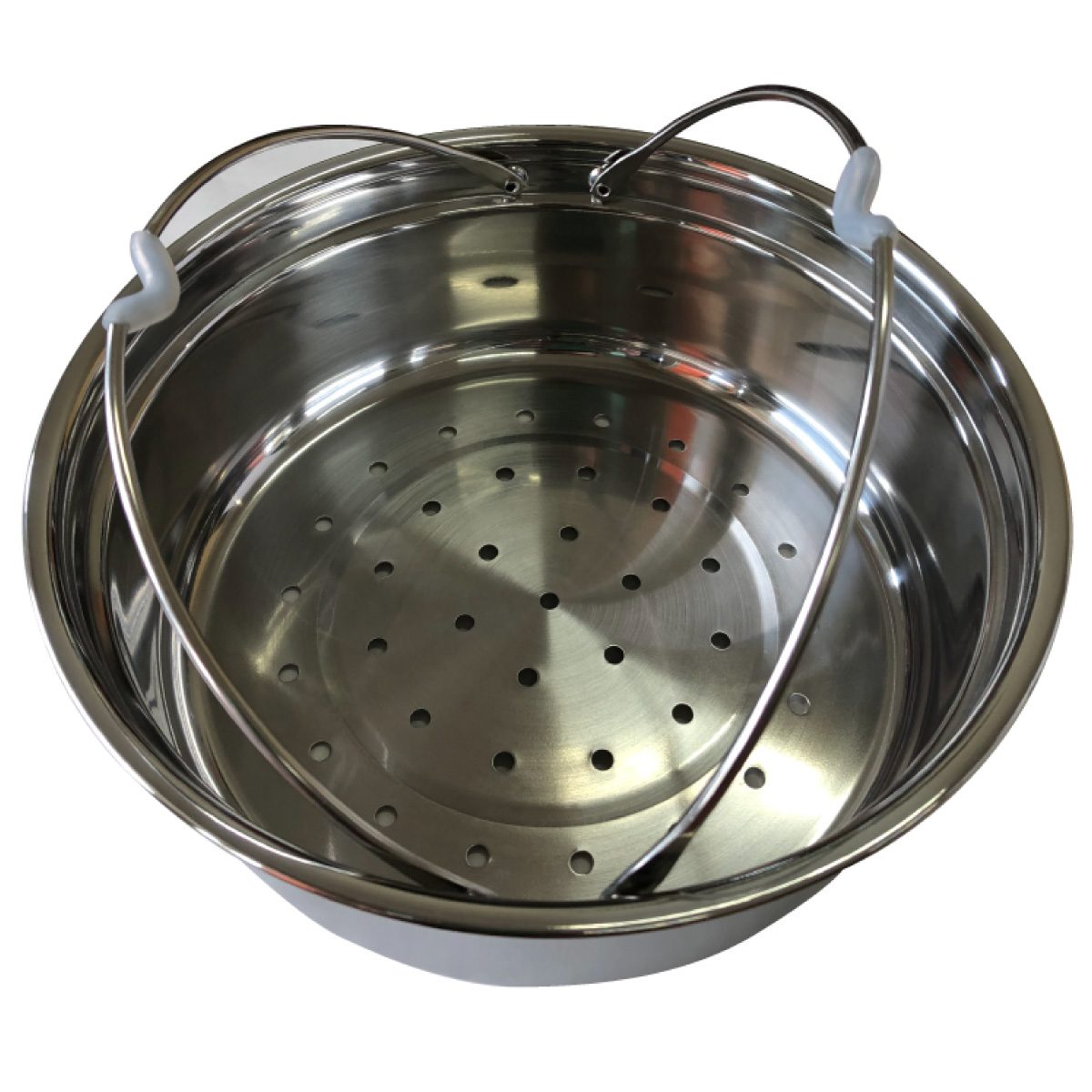 Ecopot Steamer ($50)
The lightweight, versatile Ecopot steamer is the perfect accessory to ensure you enjoy all the benefits of cooking with your Ecopot. The stainless steel Ecopot steamer fits perfectly inside the Ecopot and steams vegetables, fish, chicken or dumplings to perfection. Constructed with the same high quality materials and methods as our inner pots, the Ecopot steamer is a fantastic accessory to maximise your Ecopot cooking experience.
Combined package RRP: $424
Ecopot Spacesaver
Ecopot cooks food without power. Simply kick start the cooking process by heating the inner cooking pots with a few minutes of heat, then place the pot into the Ecopot, close the lid … thats it … dinners done.
The secret lies in thermosteam technology. Thermosteam traps heat in the base of the inner pot and when placed into the Ecopot creates thermosteam that cooks the meal slowly and gently. Ingredients are never under pressure and are saved from the constant battering of being subjected to continual high heat that slow and pressure cookers subject every meal to.
Ecopot keeps food hotter for longer, gently cooking food like nature intended.